I LOVE to travel. So you can just guess my level of excitement when my friend Katie asked me to be a bridesmaid in her wedding, and I found out that she and Cameron would wed in San Diego where they live now, as opposed to their home state of Wisconsin! Sunshine, light breeze, beach, vibrant flowers, and standing next to one of my lady loves while she marries the love of her life....sign me up!
We rented through AirBnB, a 5 bedroom home on Etiwanda near Ocean Beach. We had plenty of space and the location was great. Ubers cost between $6-$15, and there were coffee/smoothie shops within walking distance; an 8am walk with Mike in the sunshine got my blood pumping and put a smile on my face. :)
When we arrived in San Diego, we stuffed our faces with tacos at Southbeach Bar and Grill and then the girls headed to Torrey Pines / Blacks Beach, a nude beach in La Jolla, for a bridal photoshoot. The hike down to Blacks Beach was breathtaking! The weather could not have been more perfect, and the view is just to die for. The hike back up was brutal, but so worth it.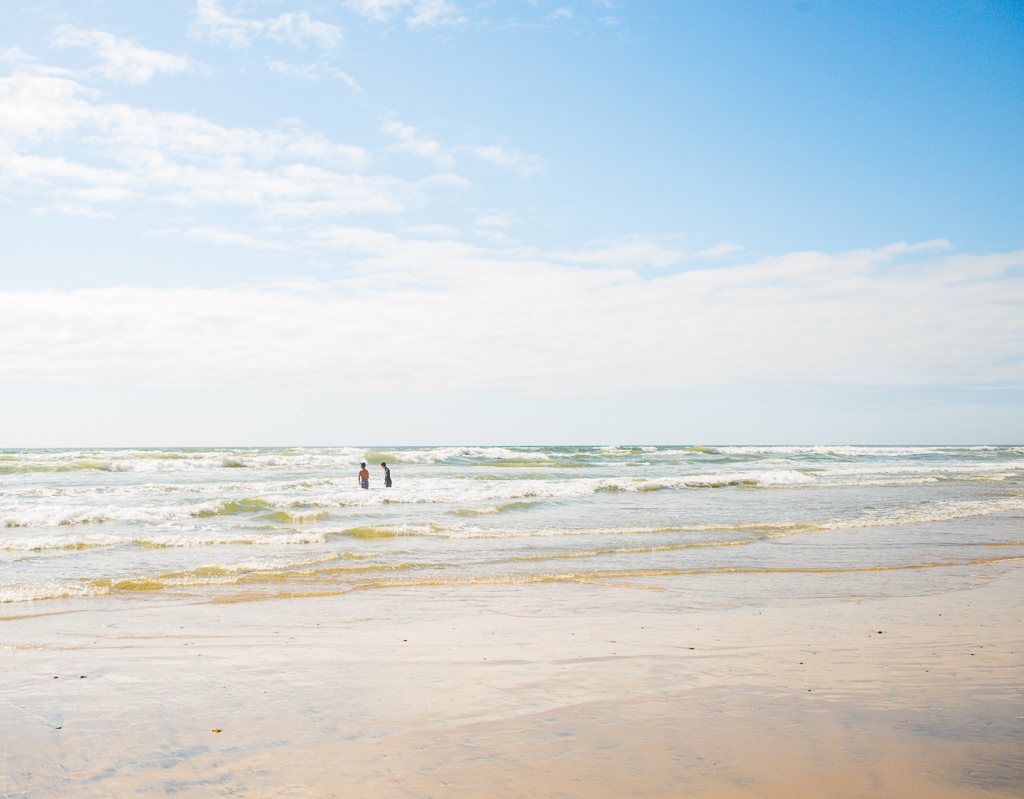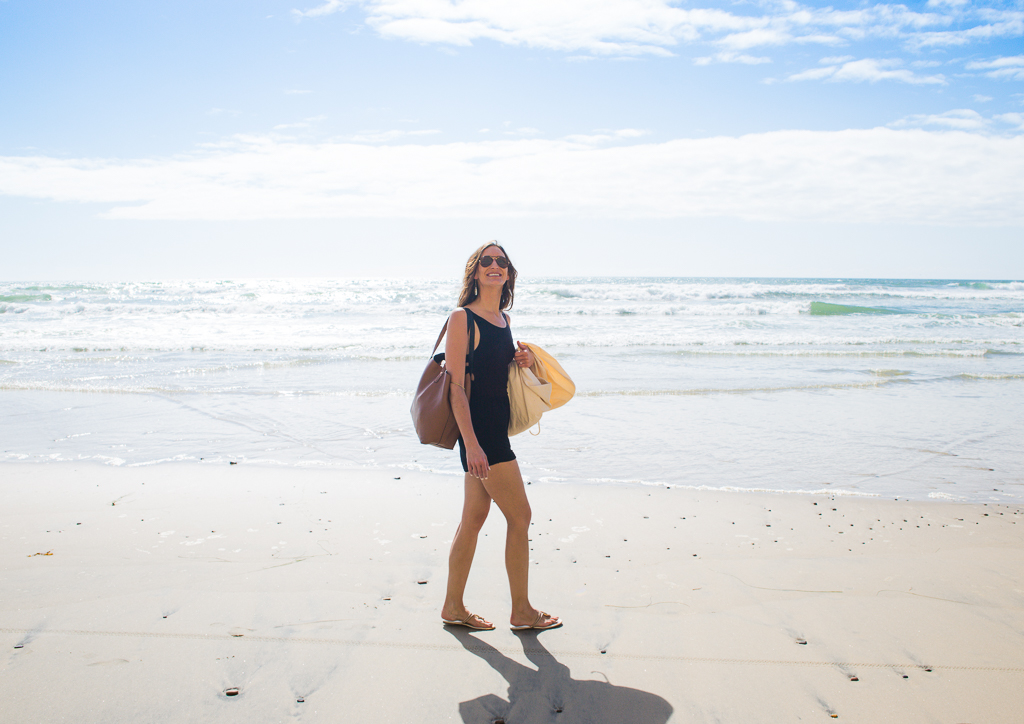 On Friday we had rehearsal brunch at Fig Tree Eatery at Liberty Station. There's this drink called the Sparkling Strawberry, (uh, YEAH it's got vodka in it) and it is insane. I *think* I had two. Our tables shared some french toast concoction which was bomb, and it gave just enough sweetness to compliment the savory loveliness of my California Breakfast Burrito-turned-scramble.
The wedding location was Sunset Cliffs, one of the first places Katie and Cam ever took Mike and I to on our visit out to San Diego in 2013. I had seen this place in October, during a gorgeous sunset, but never like this in the spring. Apparently, it's been years since these flowers have bloomed like this!
After the rehearsal we were put to work, creating table runners for the reception. At one point I think we had 14 people working in the courtyard; even the bride's brother could be found layering silver dollar eucalyptus, baby blue eucalyptus, seeded eucalyptus, misty blue/pink (wildflowers), blue/purple delphinium, white carnations, and long pine fronds. My fingers were sticky, but smelled so exquisite. I even ended up with a blister from using scissors for 2 hours! We rotated jobs, cutting the flowers, creating tiny bouquets, layering and tying the bouquets together to create 6" long table runners (12 of them!). If you're looking for amazing flowers for any occasion, we got ours from Hidalgo Flowers - go show them some major love because they deserve it. The bride left to go get a much needed massage, a gift from her fiancé, and the rest of us finished and loaded up the van to bring everything over to the reception, The Skybox at Diamond View. And what a view this was!
And then......THE BIG DAY!
In true wedding tradition, Katie spent the night before the wedding away from Cameron, at our rental home. We were up by 8am, starting on our makeup and hair, preparing fruit and mimosas to munch on, and creating the bridesmaid and bride's bouquets. Just like the table runners, we had fresh flowers including seeded eucalyptus, silver dollar and baby blue eucalyptus, orange roses, blue delphinium, white dahlias, protea, misty blue/pink, and white ranunculus (which I pinned up into my hair as well). I don't typically have a creative brain when it comes to these types of things, but I really enjoyed the do-it-yourself aspect of this whole wedding. While it was ALOT of work, it created such fun memories that I was able to capture. I also want to point out that my husband did an amazing job at steaming all of the dresses in the house....what a sweetheart :)
I don't have much more that needs to be said except that my friend is the most beautiful bride I've ever seen and I was beyond honored to be one of her bridesmaids. The day could not have been more perfect. My most favorite thing was when Katie's father spoke words of wisdom on how to have a successful marriage: simply be kind. Isn't that the truth? Not always easy, but definitely a game-changer when you are navigating through the ups and downs of life with your partner.
Here are the many moments we enjoyed together on the Big Day before Logan Cole arrived, her incredible photographer (I am so inspired by his style and creativity). Congratulations again Katherine and Cameron! I miss you and everyone else that I got to spend the weekend with! XO