I don't know if we've quite nailed down the exact number of years we've been doing our Annual Girly Weekend (yes, Girly not Girl's). I think we've dialed it down to somewhere between 10 and 12 years, though we've technically been holding Girly Weekends for more like 20 if you count the many times we've packed up and road tripped to a campsite together. These girls have been in my life for over 20 years; we've witnessed each other date, break up, get married, get divorced, lose our religion & find it again, graduate high school & college, start careers & change them, build houses, birth & adopt children......we've been there for each other through it all. There really is something to be said about childhood friendships, and there is something to be said about making the time and money commitment every year to make sure we get together.
This year, we decided to look for some adventure, so we headed to Madeline Island, WI. One of the girls, Daisy, lives there for the summer. Of course, I had to document the entire trip :)
I drove to Bayfield and boarded the ferry there, car and everything. So many lovers, friends, and families on that ferry with me. It got me so excited for the weekend and also wishing my husband was there to enjoy a romantic weekend with me (next time!).
The first night, Daisy had to work at Bell Street Gallery, the Art Gallery on the island with amazing live music and delicious wine. The rest of us hung out there while she worked and got to hear Ric Gillman (aka Barefoot Wonders), Bruce Bowers and his daughter Yazmin, and Beverly Smith and John Grimm from Georgia. Man was the music good! And the atmosphere was just heaven....I highly recommend stopping for a glass of wine, ordering a pizza (they are amazing), tapping your foot, clapping your hands, and probably smiling a lot!
The next day we were up by 6:30am and ready to go on a 6 hour excursion! With cold press coffees in hand we dragged our butts to the dock and waited for Scott, our guide. Big props to Adventure Vacations for letting me use their lunch cooler to keep my camera safe and dry while in the kayak....and hopefully they aren't missing it because I accidentally left the island with it still in my car (whoops)!
First we headed out to Devil's Island, which is one of 22 Apostle Islands of Northern Wisconsin. It is about 30 miles from Madeline Island and home of magnificent sea caves, which we were going to KAYAK! Let me tell you.....IT WAS THE BEST EXPERIENCE EVER! I highly recommend this tour and hopefully Scott is your guide - knowledgeable and respectful gentleman who is interested in giving you the best experience you can have. Luckily it was a beautiful, warm day with minimal wind which made it easier to kayak. We even stopped so Amber could cliff jump with 3 Canadian kids (one being only 5 years old!).
We hopped back into the boat and headed to Raspberry Island, where we got a very enthusiastic and animated tour of Raspberry Island Lighthouse. I believe it was $5 per person and incredibly interesting....what a life these Lighthouse Keepers lived!
After getting back to Madeline Island, we laid out by the pool at The Inn on Madeline Island, where Daisy has a membership. Some of us fell asleep on the lawn chairs, FaceTimed our husbands and kids, then took showers and got ready for dinner. Right before dinner (we ate at The Pub at The Inn which has great food but in my experience has had very slow service both times I've been there), the sun was setting so beautifully over Lake Superior so we headed to Joni's Beach to take some pictures in the sunlight.
10 years ago, literally almost to the DAY, Jill, Delaina, and I took a picture together at a friend's cabin. When it popped up on our Facebook newsfeed we knew we had to re-create it! I like to think we've aged well :)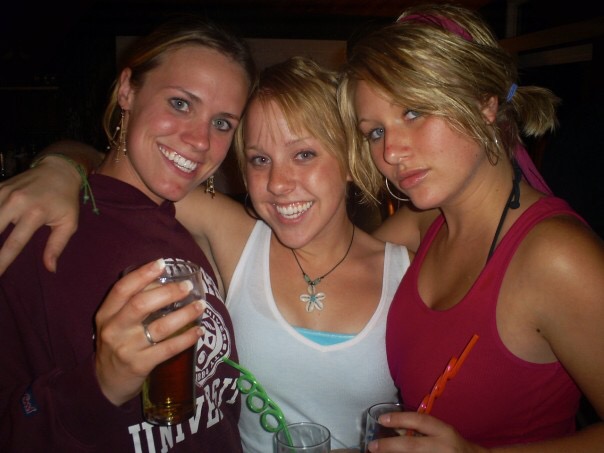 Before calling it a night, we had to have a drink at Tom's Burned Down Café. You guys, this place is so unique you cannot come to the island without stopping here. They have live music, food, and yummy drinks. There are quotes and signs EVERYWHERE and interesting places to sit. I've never been in a bar quite like it.
The next day, we decided to keep it low-key and headed to a secluded dock on the North side of Madeline Island for a few hours. I don't think there is a way for me to explain where this is, but we parked off the dirt road and walked down a trail that Scott, the tour guide, had told us he helped create as part of his job with the city of La Pointe (the city on Madeline Island). The walk down to this dock was incredible. It's as if you are in a valley on a Hawaiian island with flowers and ferns all around you and then it opens up to a staircase, where you walk down to the dock and into the crystal clear Lake Superior waters. Again, the weather could not have been more perfect; no breeze and abundant sunshine!
It was then time to get ready to head out on a sailboat with Greg from Thompson Sail Charters to watch the sunset. We listened to Bob Marley, tanned out on the deck, talked about our dreams and goals, and then jumped into Lake Superior for a quick swim before the sun went down. The water was freezing but also super refreshing!
Finally, we ended our last night with dinner at Madeline Island Beach Club. We ate outside and watched the sun continue to set while enjoying fish chowder, burgers, Reuben's, sweet potato fries, and fish tacos (I definitely recommend these). The food was really, really good and affordable, especially considering how expensive it is to get goods onto the island.
We sat in the outdoor hot tub at The Inn on Madeline Island until they shut it down at 9pm and we headed back to our campsite (we stayed on private land but Big Bay Town Park is a great option if you want to camp instead of stay in The Inn or a bed and breakfast).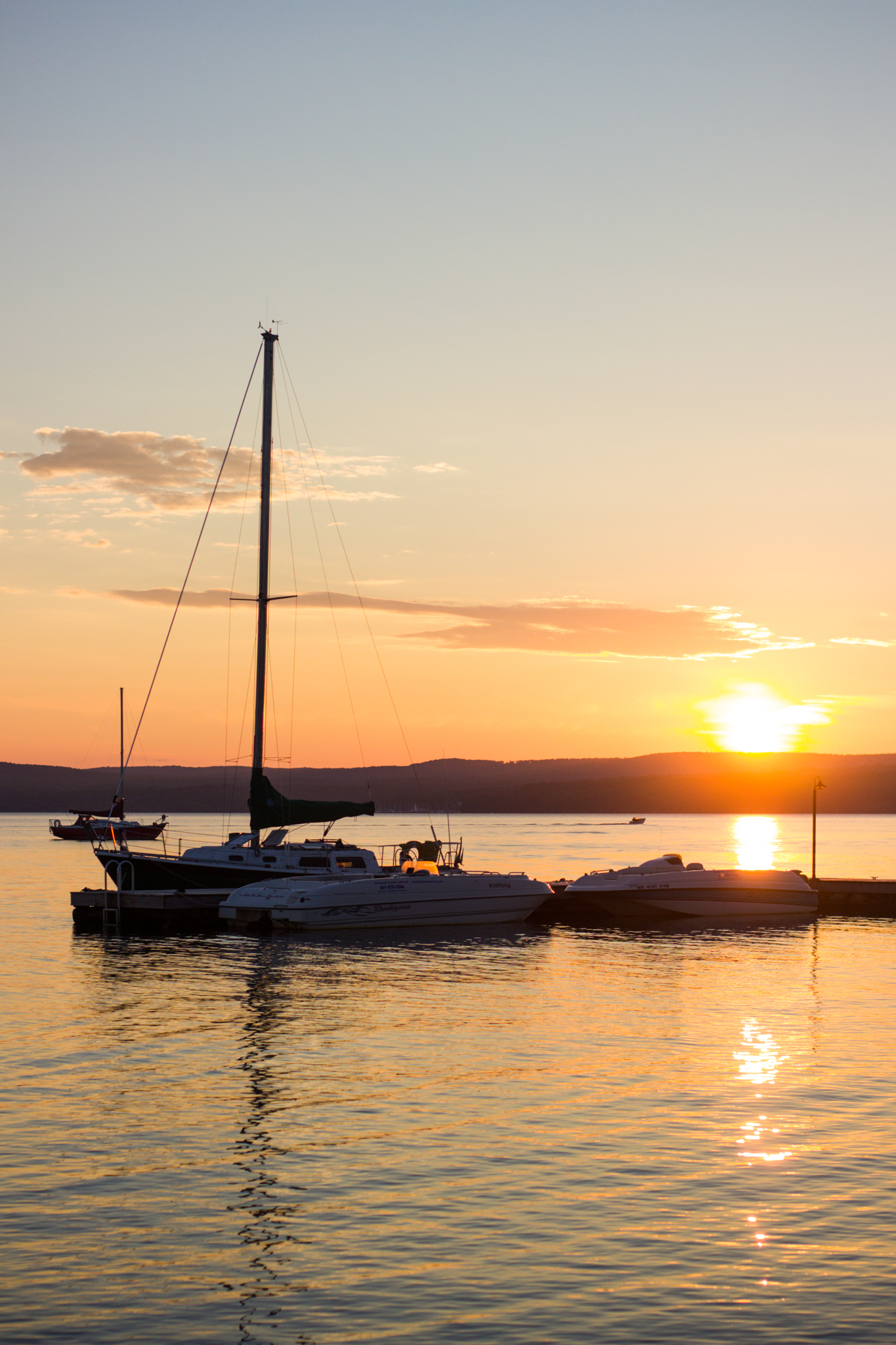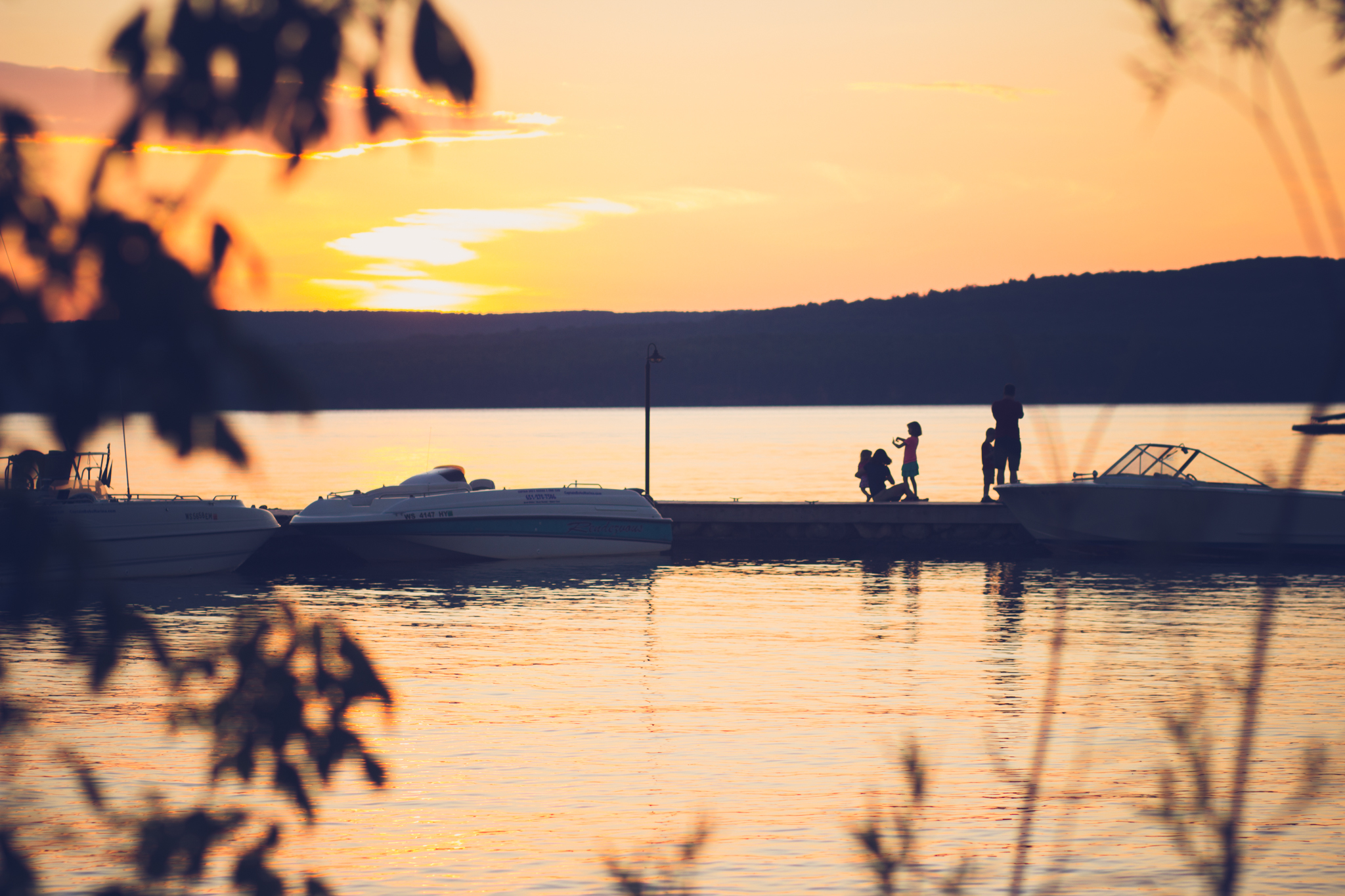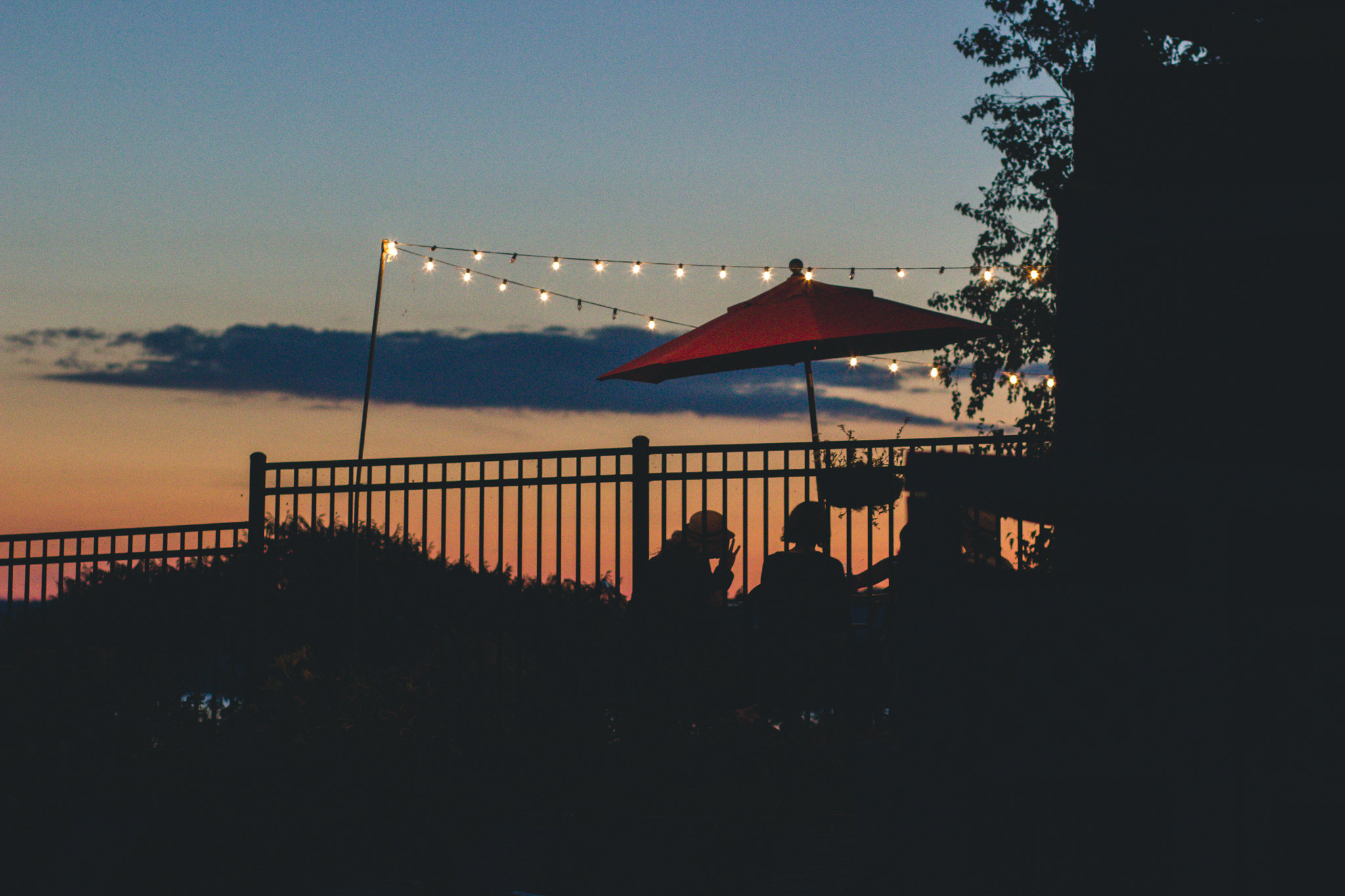 I left the island the next morning and it was very bittersweet. There is a culture there that you don't find everywhere....a culture where everyone takes care of everyone else and all the locals know when someone needs help. One of the girls had a flat tire and with 1 phone call we had 3 people out to the land to put on the spare; five hours later while getting ice cream at Grandpa Tony's, another local said "So, Daisy I hear you guys had a bit of tire trouble!" Word sure travels fast :)
I would say this is our BEST Girly Weekend yet, and if you have been wanting to go to Madeline Island or if you've never even heard of it, I highly recommend you start planning a trip. Whether with your girlfriends, significant other, or entire family, you can find some fun things to do and create some lasting memories. I also encourage you to hold your dear friends close and make the time to reconnect every year. I don't know what I would do without my girls.
All the best!
~ A